Benefits of Hiring A Dedicated Team
August 11th 2020, 3:33 pm Author: P.Chau
The dedicated team model is nothing new to businesses, especially tech firms. What is it and why has it become more and more popular?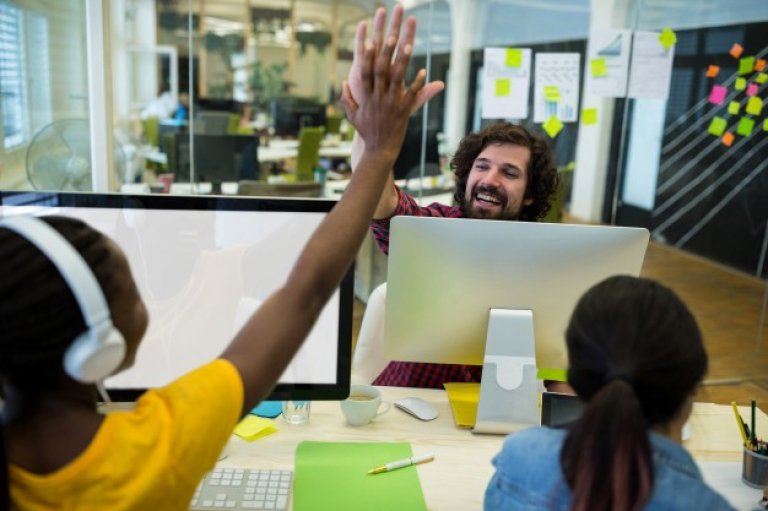 The project idea is clear, the plan and the cost estimation are done, but have you ever struggled with finding implementation vendors for your project? If so, outsourcing a dedicated team model will be completely suitable for your business because it quickly meets the criteria for selecting the human resources you need such as Web Development, Business Analysts, Design, etc,.
Nowadays, more and more businesses around the world are using this model in digital transformation for their own businesses. Let's discuss more this interesting model!
What is a dedicated team?
A dedicated team is a model based on an agreement between the customer and the software provider. Accordingly, the software provider will provide a team of IT talents to customers for ensuring long-term project development. Therefore, the members of the team will be selected based on customers' requirements of experiences and skills. Besides, customers can manage the team by themselves or assign it to a Product Manager of the service provider. Usually, dedicated teams work at a service provider's office.
How does the dedicated team model work?
A working process of a dedicated team includes:
The client designs the project outlines the specifications (the Project Specifications Document), define the outcomes they intend to achieve, and the number of IT personal with the necessary skills.
Once the company selects the implementation method, whether it be an outsourcing company or a local IT business, the parties enter into a contract for the Functional Specification Paper.
Team members in charge of building and developing software.
Benefits that you can gain
Intensive focus on project
Professional human resources who understand each specific business
Cost-effective
Variety of choices
Easy to track the entire management process
Flexible can be changed as required during software development
Disadvantages when hiring a dedicated team
The cost is higher than the Time & Material Model when there is no requirement for constant software development.
Most ineffective for short term projects
It takes time to manage the team effectively and stably
Acknowledging the development demand of each enterprise, IDS's dedicated teams have always innovated in our R&D to reach the needs of customers.
Executing many different projects, receiving positive feedback from clients and users, IDS Software has solid experience in outsourcing. We are able to deliver the best applications based on your requirements to enhance your business. Composed of different teams using various languages like Python, Java..., we have brought out high-quality outsourcing services for our clients. Additionally, following the agile methodology allows us and our customers to track our process regularly, reducing risks while handling tasks.
Feel free to contact us for consultancy or any further discussion on your project.