6 Noticeable Fintech Trends In 2020 To Follow
August 31st 2020, 3:24 pm Author: P.Chau
Fintech (financial technology) is a sector that incorporates all types of technology in financial services. Fintech defines any business that offers financial services through software or other technology and includes everything from smartphones to cryptocurrency payment apps. According to experts, there are some noticeable fintech trends in 2020 that both businesses and customers should look forward to.
Fintech Cybersecurity and Stability
Financial institution digitization could be of interest to most customers because technology is not considered to be totally accurate. Money smuggling, data fraud and other financial offenses are risks. Cyber attackers are targeting small companies because they're not spending much in defense. There is also a need to pour more work into being conscious of the value of cybersafety in fintech firms. More fintech businesses will be creating plans this year for how to manage company activities to withstand cyber-attacks. A pragmatic defense program response approach to get the company back to health following the attack. Fintech firms will emphasize protection, as it is the most valuable asset. If fintech businesses struggle to do so, they can place themselves in cyberattack crosshairs.
Online banking is on the run
As digital payments are capturing more of digital banking's focus, this pandemic season is becoming more and more common. The financial community is easy to note as a bank operates in the cyber universe and delivers services such as P2P conversion, contactless MasterCard with no processing fees, and multinational payments. More and more corporations are taking the initiative by delivering innovative web resources.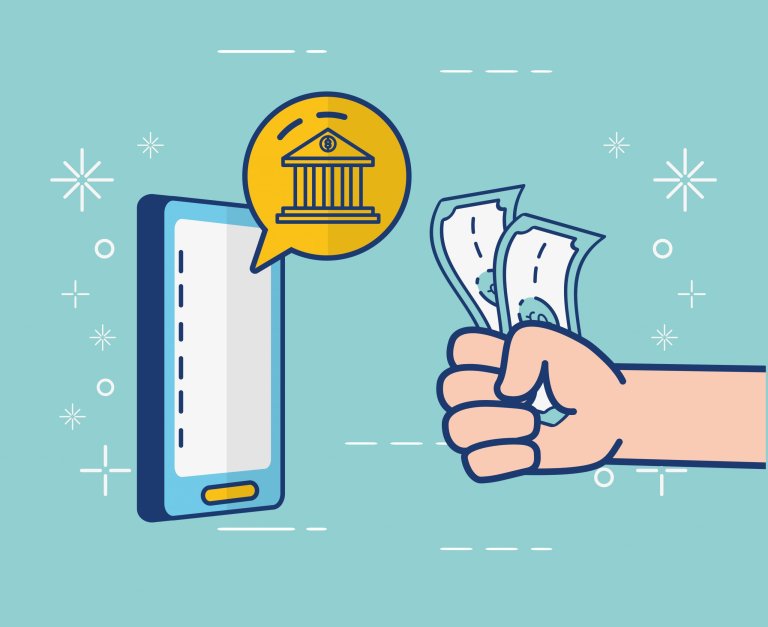 There are other desirable aspects of digital banking, such as:
You do not have to step out of your home in this pandemic.
Saves time.
No physical contact is required with the seller or other people – best for social distancing.
It is paperless which helps to contain the virus.
Banks can save a lot of money with digital-only banking.
More consumers are beginning to accept digital-only banks as a more effective form of banking by 2020.
AI: Gold to Financial Organizations
Banks support AI and achieve higher sales. Banks are now further fine-tuning their AI software approaches to accelerate broader product acceptance. According to the report, AI will reduce the cost of banking operations by 22 percent by 2030. AI is well-positioned to address the growing incidence of threats to financial fraud and cybercrime. Using chatbots and other smart tools, AI is ready to launch the best customer service software for financial institutions, enabling faster transactions and providing customers with the convenience they expect.
Payment innovations
A few years before, we had restricted payment forms, such as signing checks or actually cleaning a credit card. Yet now we have a number of payment forms that are brainstormed and applied as part of Fintech. Through these payment advances, items have gotten faster, quicker and more user-friendly. Such mobile payment systems are now open to everyone, and the need to hold cash in the wallet is phased out every time.
The development of mobile wallets will grow in popularity in 2020.
Tech developments such as contactless payments, which have been piloted by various banks, would build traction in 2020 by growing their usage rapidly.
Payment advancement, which has fascinated fintech fanatics, is the use of QR codes to enable purchases.
Developments such as Google Pay and Apple Pay to help consumers search quicker have given rise to the e-commerce industry.
Fintech firms are utilizing big data to identify fraud and mitigate harm. Large data were processed using algorithms to render critical choices. Big data and predictive modeling are used to help assess risk and to determine how dangerous investment is. Big technology may be used to identify fraudsters more quickly than a human eye should have. It adds to a broader image of fintech, which allows transactions more safe.
Cryptocurrency and Fintech Blockchain
The blockchain has become significant in fintech as it speeds up transactions between banks and safe and dedicated servers. Blockchain will track transactions within a fraction of the time. Using this technology, corporations may create smart contracts dependent on some form of company or transaction. In 2020, further changes should take place in the bitcoin ledger and render it more viable for fintech. Much of the work should be conducted in this field to thoroughly apply it in the finance industry on a wider scale.
The bottom line
The Fintech sector will continue to grow and fine-tune over the coming years. This business must grow at a far faster rate in order to be more safe and pleasing consumers. Pay technologies will begin to smash the boundaries technologically and enable consumers to make global payments.