What To Learn About Mobile Marketing Automation From E-commerce Giants?
July 6th 2020, 3:12 pm Author: P.Chau
Mobile marketing automation has helped giants like Amazon or Taobao dominate the e-commerce industry. However, technology is not limited to big-sized companies only. Other businesses can also use it for more success.
Mobile marketing automation in the E-commerce industry
Digital transformation has been taking over the whole retail industry, business owners have been searching for software development services to leverage their work, including their e-commerce platforms. Moreover, mobile applications are getting more and more popular among online shoppers. According to Statista, more than 90% of all smartphone users have a web browser, communication, and social app, utility app, entertainment app, search app, or shopping app. Therefore, businesses are searching for software outsourcing services to invest in e-commerce apps to keep them ahead in the competition.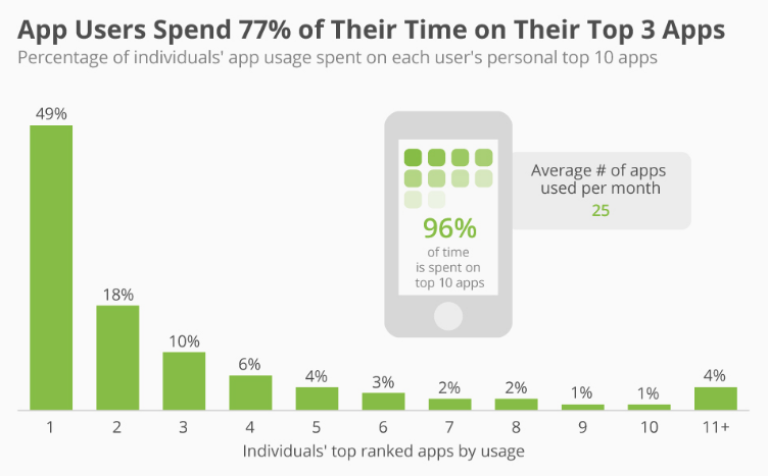 Traditional marketing, while can still be effective, is not scalable. With millions of active smartphone users, the potential market is too large for manual methods. With the help of automation, you can tap into this huge customer base, with a cost a fraction of traditional methods.
Apparently marketing automation has been a useful helping hand for many businesses in e-commerce websites. However, not every marketing automation tool works on mobile platforms due to differences in display, functions, user behaviors… As a result, mobile marketing automation was invented with more innovative functions adapting to mobile platforms.
Main functions of mobile marketing automation
Basically, mobile marketing automation offers similar applications as traditional marketing automation. It is a kind of software application outsourced to record consumer data and manage repetitive tasks in marketing. By collecting and categorizing consumers' mobile interactions, it can help users understand insights, giving out the most suitable marketing plans to target audiences. It also sets personalized activities like sending notifications, messages, suggesting similar products, or automatically responding to messages (chatbot)...
Nowadays, there are around 3.5 billion smartphone users, forming a large customer base for mobile e-commerce businesses, and requiring investment in software outsourcing services to take advantage of the retail competition.
According to marketing experts, you can apply mobile marketing automation to achieve these 4 main tasks:
Mobile channel management:
Digital marketers have been catching up with mobile-related technologies for digital transformation purposes. Mobile apps allow various methods of engagement with your users, such as social media platforms, SMS, in-app messaging, or push notifications. Automation is used to manage multiple channels and integrate data for your purposes. You can also use rules to optimize your marketing campaigns.
Segmentation
Similar to marketing automation, mobile automation helps you divide users into different groups based on their information, reducing time and cost compared to doing it in a manual way. The categorizing process can be based on different criteria from app usage to user information. Therefore, you can enhance custom activities and improve user experience.
A/B testing
Imagine you are torn between different templates of greeting in-app messaging for new subscribers. Mobile marketing can handle manual work, sending both options to randomly segmented groups of clients. Digital marketers can tell how various groups of users react to actions by classifying them. Because mobile marketing automation already carries the hard work you can spend more time analyzing which variants result in the best messaging possible for your marketing strategies.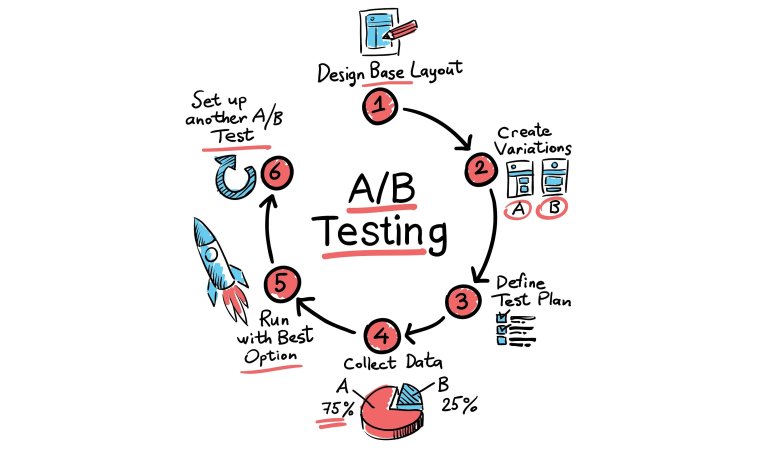 Personalization
This is the final aim of marketing automation. All the previous steps like segmentation or A/B testing are for more precise targeting and personalization in marketing campaigns on a large scale. Content like push notifications or greeting messages is customized to be relevant and helpful for each user based on their activities. This is an important step to make a leap in engagement and keep the churn rate as low as possible, meeting users' requirements by giving them relevant offers.
How you can apply mobile marketing automation to your business
Nowadays, there are two main types of e-commerce apps. One is custom mobile applications for particular shops and the other is e-commerce platforms for multiple brands and online sellers registered on their systems. Both types are integrating mobile marketing automation to analyze user' behaviors to address more effective marketing plans to target audiences. Especially, giants like Shopee, Taobao, or Amazon have the most successful mobile automation, with essential functions that you can easily notice and learn from them before outsourcing your mobile apps.
Integrate data for a cohesive experience across multiple mobile channels
As customers go through the omnichannel experience, marketing automation tools collect data from different channels. This is the key function of any marketing automation tool, allowing further attributes to optimize marketing campaigns. AI can be used to infer hidden patterns in customer behavior to effectively transform marketing campaigns into profits.
Apparently, big companies in the technology field like Facebook or Google are leading in data listening through different apps on your device like cameras, recorders… or your search history and previous conversations. Therefore, you should look for software outsourcing services to utilize this function. Besides being used to suggest relevant offers or ads, the database is also easily extensible for cross-platform purposes and integrated into cutting edge data analysis techniques.
Personalize your offering on mobile apps with geolocation campaigns
One of the most important types of information is user location. GPS (Global Positioning System) is used widely in many mobile apps, informing user location to administrators for geolocation campaigns. In the case of mobile e-commerce, the applications usually suggest stores based on geographic segmentation or send tailored notifications to users based on their device location.
Another well-known case for using geographic data to customize marketing plans is food delivery apps. Lately, Baemin, a newbie in the Vietnam market, has successfully launched the special promotion campaigns for customers when they order from restaurants within their districts. Businesses should include this function in their set of requirements for their software dedicated team.
A/B test your onboarding experience
As mentioned before, A/B testing is a crucial step in marketing. Nobody knows exactly which option is best for their business without applying all of them to different groups of users. Mobile automation marketing is the tool to help you execute two or more actions automatedly to compare the effectiveness between options.
Generate autonomous loyalty programs
"Customer is king", and every king loves to be treated specially with exclusive offers. "Exclusive" things here can only be carried on by automation with precise targeting and personalization. These special offers range from birthday wishes, anniversary promo/discount tailored for specific customers to coupons for loyal customers to enhance their relationship with the brand.
In-app messages for customers' special events or special anniversary gifts would be much appreciated. The next time you use mobile marketing automation, don't forget to build loyalty for your frequent clients.
Monitor the frequency of push notifications and SMS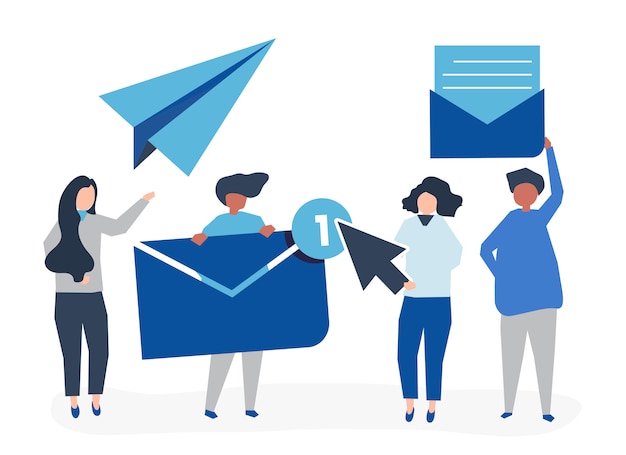 User behaviors can differ due to the diversity in age, gender, occupation, hobbies… So, not everyone enjoys notifications on a super frequent basis. Automation can't do all the work without any alteration. You have to track user response to actions, giving the immediate adaptation to satisfy your customers.
Solutions for abandoned cart
Many customers have that habit of adding many products in their carts and leaving them there without any further undergoing. Firstly, you have to know that they are your most potential buyers. All you need to do is a "push" to generate their needs to purchase.
For example, you can design your system to remind users with abandoned carts of the available quantity of products, or even provide them some discount on the combo of products they chose to encourage the payment process.
Integrating mobile marketing automation into your mobile apps usually requires a dedicated team of skillful and experienced software developers. IDS Software is proud to say that we are able to enhance your e-commerce app with innovative marketing automation tools. Composed of programmers having expertise in mobile app development (iOS & Android) with React, ReactJS, or React Native, we can satisfy your requirements at the most sensible cost. As we follow the agile methodology, you can also track and send feedback to our process in time.
If you have any inquiries, feel free to contact us.