Top useful software for businesses, have you all gotten yet?
January 28th 2022, 9:01 am Author: P.Chau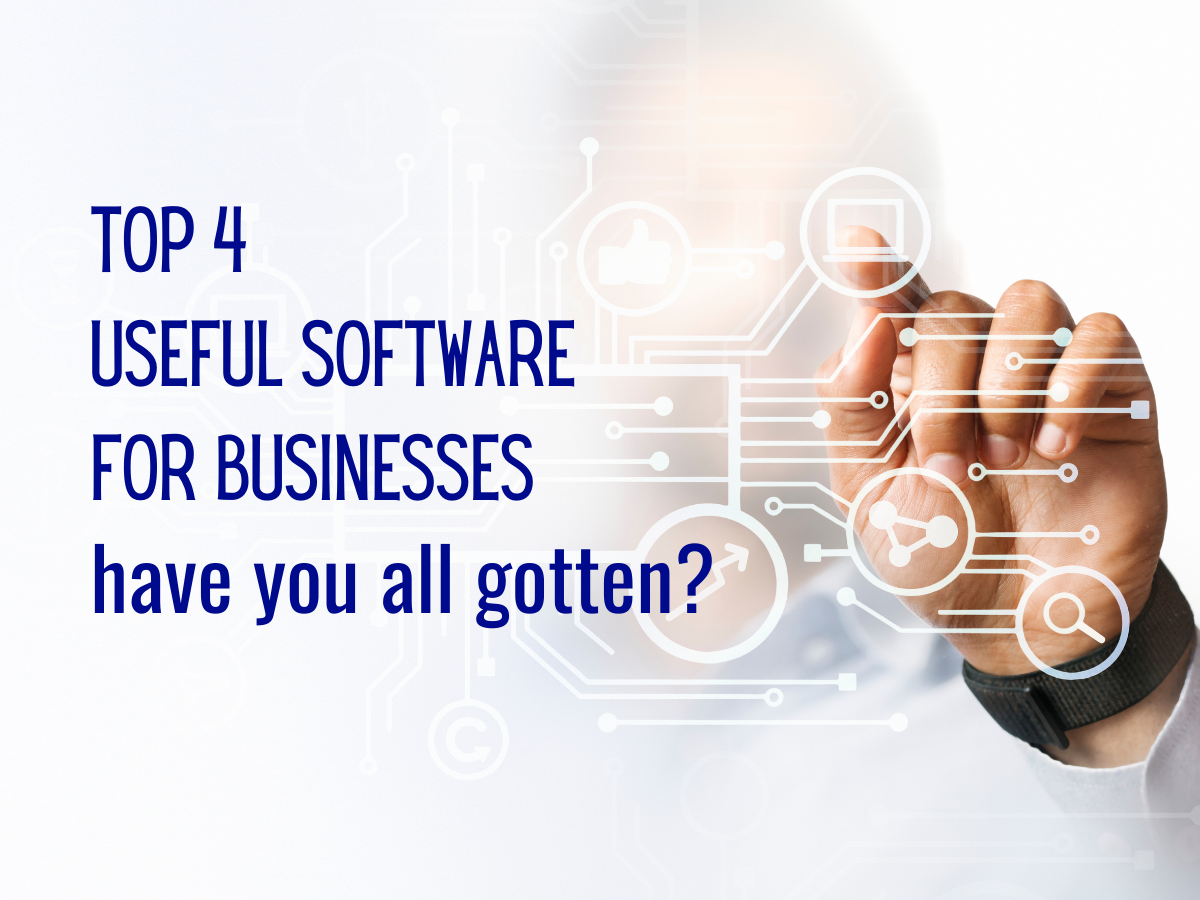 As New Year is approaching, businesses are hoping for a new start, or a new leaf, which cannot be done without proper investment. Among all, investment in technology is one of the most worthwhile investments. Software has been playing such a crucial role in business development. However, choosing what to invest in is a question that each one has to find out the answer to, as it may vary due to different potentials and resources. Here are 4 kinds of software that we think enterprises should get to stand out in the competitive market.
Top useful software for businesses: ERP
An ERP (enterprise resource planning) is the most complete software that factories need. Varying from stock management, salary management, productivity evaluation to sales management, ERP features are suitable for big-scale companies with a large number of employees, as well as customers to manage. As a result, the cost for a full ERP might be a bit too much for SMEs or start-ups. The tip here is to find a software outsourcing agency to customize the application with important features only.
CMS
Website is a must-have digital identity kit for every business. It's not just about showing information but also demonstrating achievements, as well as a marketing platform. CMS, short term for Content Management System, enables users to edit website content. People can customize all text and images on websites for their needs. Therefore, businesses totally can optimize the SEO ranking through posts to reach the target audience.
Top useful software for businesses: CRM
Customer relationship management has always been an important part of business. Based on the customer behaviors, many business departments such as the sales team, marketing team or customer service department can get more benefits. CRM basically stores and classifies customer data, from which it can sort out information into different categories based on various criteria like age, gender, location…
Businesses can analyze customer information to make marketing plans, customer service processes, sales management plans… Besides, CRM can offer automation in several processes, such as sending messages to customers, therefore it will definitely reduce time and increase efficiency. Similar to ERP, CRM is a whole package which might not be suitable for some SMEs, but can also be customized and cut down to only a few necessary features to bring out the best results for businesses.
Top useful software for businesses: Communication tools
Remote working and hybrid working are no longer something new for everyone. Since the outburst of the pandemic, many people have experienced working from home, which requires even better communication. Therefore, communication tools are extremely crucial for businesses to remain efficient. For communication, there are many free tools with excellent features and UI, such as Skype, Slack, Google Chat… It's up to business requirements that each firm will decide what's best for them. Just one thing to remember, usually all tools will require fees from users for limitless access as well as tremendous storage. As a result, if you want to save data properly on clouds, you'd better invest on an upgraded version
Moreover, meetings are irreplaceable, as emails don't work too well sometimes. Therefore, online meeting tools have broken out recently. Zoom, Google Meet or Facebook Room are among the favorite names. Besides, Linkedin just launched its new meeting feature to adapt to professional requirements.