Marketing Automation in E-commerce: "Gotta play the technology way!"
June 4th 2020, 2:37 pm Author: P.Chau
"All roads lead to Rome, they say, but to succeed in the technology business, you have to take the fastest and most accurate one! Since I combined e-commerce and marketing automation, my business has been taken to a whole new scale. I think I made the right decision." Thanh Nam (Ho Chi Minh City), an e-commerce seller, proudly talks about his technology business.
E-commerce is "a must"
Owning a computer store, Nguyen Thanh Nam stepped into the e-commerce industry in 2007. Having expertise in technology, he soon figured out how the industry ran back then. Since the outbreak of e-commerce platforms, sellers gradually got their online stores set up to expand their business. Digitization enables product merchandise, categorizing and purchase on the internet via web apps allowing online interactions and payment.
Within almost 2 decades, e-commerce has risen dramatically, along with the development of fintech, proptech and related industries. Statista predicts that the total value of global retail e-commerce sales will reach $4.88 trillion in 2021.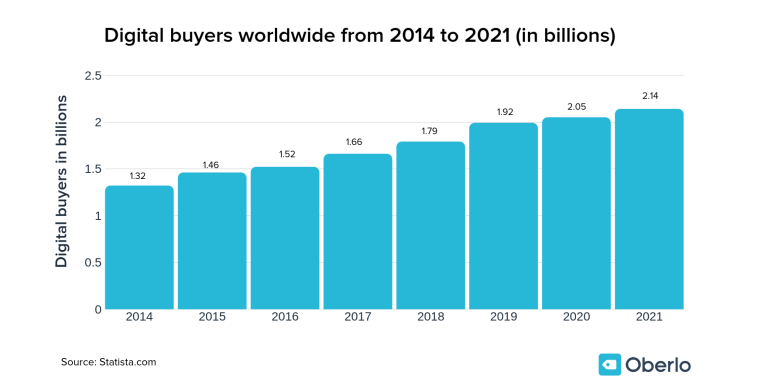 According to Thanh Nam, there are more and more online shoppers due to the enormous convenience in wide selection and fast delivery. Especially, tech consumers usually spend time researching for suitable products, and tech stores have to upgrade their e-commerce sites to support their process. Nam's monthly total sales after investing in his e-commerce platform increased by 55% compared to that of the previous period.
Speaking of his e-commerce site, Nam shared: "I'm also a tech-addict who is always craving for IT innovations, so I know what consumers look for and what they expect to find in an online store. Therefore, I asked my friends who have expertise in technology, as well as searched on Google to find a software outsourcing team to execute my e-commerce website. At that time, I didn't know much about marketing automation, just doing the traditional way instead. As years go by, I realize I need software solutions to have my website upgraded and added more functions to catch up industry trends and needs."
Stepping up from traditional marketing…
However, every business needs good marketing plans to run smoothly. After years of operation, doing the traditional marketing way, Nam realized it is not enough. His business was growing, but the others were also in a tight competition with very narrow gaps. That was when he had the idea of making a noticeable headway in both marketing and technology to stand out among similar providers.
Nam is not the only one struggling to improve their business through making differentiates. Business is such a tough competition that you have to be distinguished compared to others in the same industry. E-commerce definitely is a must-have upgrade for sellers to meet the needs of consumers.
Nevertheless, as e-commerce has become the norm all round the world, it is challenging for businesses to keep them ahead of the competition. To be the top, you have to be the leaders, not followers. Instead of always running behind to respond to customers' existing demands, you have to generate new needs, stimulate their possible purchases to boost sales.
People need a tool that can track and sort consumer data, analyze their behaviors to foresee trends, leading to efficient marketing. That is when a new technology called Marketing Automation is invented, to give solutions to all sellers' issues about marketing and operation.
… to Marketing Automation, at its finest
Marketing Automation is a kind of software designed to record consumer data and manage repetitive tasks in marketing. Through collecting and categorizing consumers' online interactions, it can help users understand insights, giving out the most suitable marketing plans to target audiences. It also sets personalized activities like sending emails, suggesting similar products or automatically responding to FAQs (frequently asked questions)...
Nowadays, you can easily spot marketing automation in many e-commerce platforms. When looking for a specific product, you will be suggested similar products or ones that go with it. As in the case of tech consumers, who regularly do detailed research before making purchase decisions, this function is even more essential.
For example, when they search for a keyboard, the marketing automation system suggests keyboards with similar features from other brands. Furthermore, it can suggest other devices or accessories going with that keyboard, or offer promotion deals and discounts for combos of several products.
Moreover, marketing automation allows more relevant messages to divided groups of customers, assures efficient communication, hence building loyalty of clients. One of the most common applications is email marketing. The tool classifies customers based on their behaviors to send the properly customized content to them.
Greeting emails for new subscribers, monthly newsletter or coupons for loyal customers are all different, and you can send each type of message to the right group without manual efforts. The more precise and relevant the emails get, the more trust and loyal you gain from your consumers.
The incredible outcome of investment in marketing automation
Recently adding marketing automation to his e-commerce site, Nam excitedly praises the experience: "It's a whole revolution! Tasks I thought to only be done manually are now all automated. One thing that I can tell is, if you want to be successful in this technology competition, you gotta play the technology way!"
To be specific, Nam used a marketing automation tool and an email server from Amazon SES to send 260,000 emails per month, costing for only… $26. He can also manage customer contacts unlimitedly thanks to the integrated Mini CRM function. Consumers' interactions are all recorded in a centralized storage and can be divided into smaller groups for more specialized analysis. From those analysis reports, Nam can set suitable strategies for various purposes.
Compared to traditional marketing, marketing automation is tremendously innovative, replacing all the manual tasks by the automated system. As we all know, marketing is all about understanding consumers' insights, and marketing automation is capable of doing that, accurately.
Combining e-commerce and marketing automation usually requires a team of skillful and experienced software development to be delivered to businesses. IDS Software is proud to say that we are able to enhance your e-commerce sites with innovative marketing automation tools. Composed of programmers using various languages like Java, Python, PHP… we can satisfy your requirements at the most sensible cost. As we follow the agile methodology, you can also track and send feedback to our process in time.
If you have any inquiry, feel free to contact us.